"Gentrification - Causes"
What is it exactly? What it means?
Gentrification - causes It is a planned or unplanned bourgeois urban urban process of moving the middle and upper class population to weak neighborhoods - usually in city centers, while continuously changing the character of the neighborhood and suppressing the original population. Often accompanied by the process of street renewal, home renovation and turnover of businesses in the area. From Wikipedia
It often causes an increase in rent and property value, as well as changes in the culture and character of the neighborhood. While there are many critics of gentrification, there are also some benefits to this process. First, it can help improve the quality of life of the residents in the area. In addition, it can also lead to new jobs and economic growth in the neighborhood.
Finally, gentrification can also make the neighborhood safer and cleaner. While some see it as a positive force, others see it as nothing more than displacement and destruction. So what is that? Is raising a good or bad scale for cities? This is a complicated or confusing question with no easy answer.
Let's take a closer look.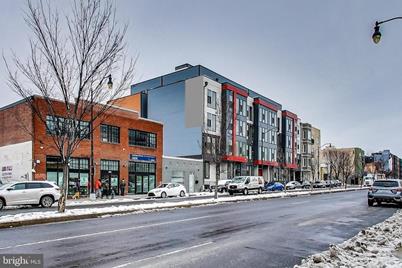 Bladensburg Road, Washington, DC
Advantages
- The influx of a younger, more aware and educated population means that homeowners have more reason to improve the maintenance of their existing properties.
- This new audience will also ensure that vacancies are reduced while rents go up.
- The neighborhood is expected to see a burst in commercial investment in the private sector and job opportunities, branded as Starbucks.
- Crime rates will be reduced, and public safety will be less of a problem for local authorities.
- The overall spending power of the neighborhood will increase.
- Real estate values ​​will rise.
- These positives will encourage the continued development of the neighborhood.
- According to the Washington Federal Reserve, original residents of changing neighborhoods who continue to live there often receive benefits that include better credit scores, better job opportunities, and safer living conditions.
Disadvantages
- Increased median rent may make it difficult for low-income residents from the existing community to finance housing on the site.
- This will eventually lead to displacement, leading to community resentment and violent outbursts.
- The displacement will not only affect the residents but also shops and other cornerstones of the community will deal with its effects when chains replace them to reconcile the demands of the millennial audience.
- Property prices will become unsustainable.
- Homelessness is often another unfortunate byproduct of gentrification.
- The original social diversity of the neighborhood will be lost, although a new social mix will take its place.
Gentrification may not always work.
- Other neighborhoods with lower incomes will also face displacement and increased demand for housing as a result.
Bladensburg Road, Washington, DC
What is the ruling?
Well, it is certainly difficult to say whether gentrification is wrong or completely correct, looking at these pros and cons.
While Miami-Fort Lauderdale, Denver, Boston, New Orleans and San Francisco top the list of cities undergoing rapid gentrification, many more cities across the state are likely to face it as well.
In an ideal world, gentrification would include new incumbents without uprooting the existing community. However, this would require an almost utopian-looking political and socio-economic system. Well, we can hope for the best, can we?
Facebook Notice for US! You need to login to view and post FB Comments!